This class is now CLOSED
INTERACTIVE ISLAMIC CLASSES
FOR TEENAGERS AGED 15+
SEGREGATED ROOMS
FOR BOYS AND GIRLS
FACILITATED BY SHAYKH AHMED ABDO
EVERY THURSDAY 6:00PM TO 6:45PM
STARTS 14 FEBRUARY 2019
8 WEEK PILOT PROGRAM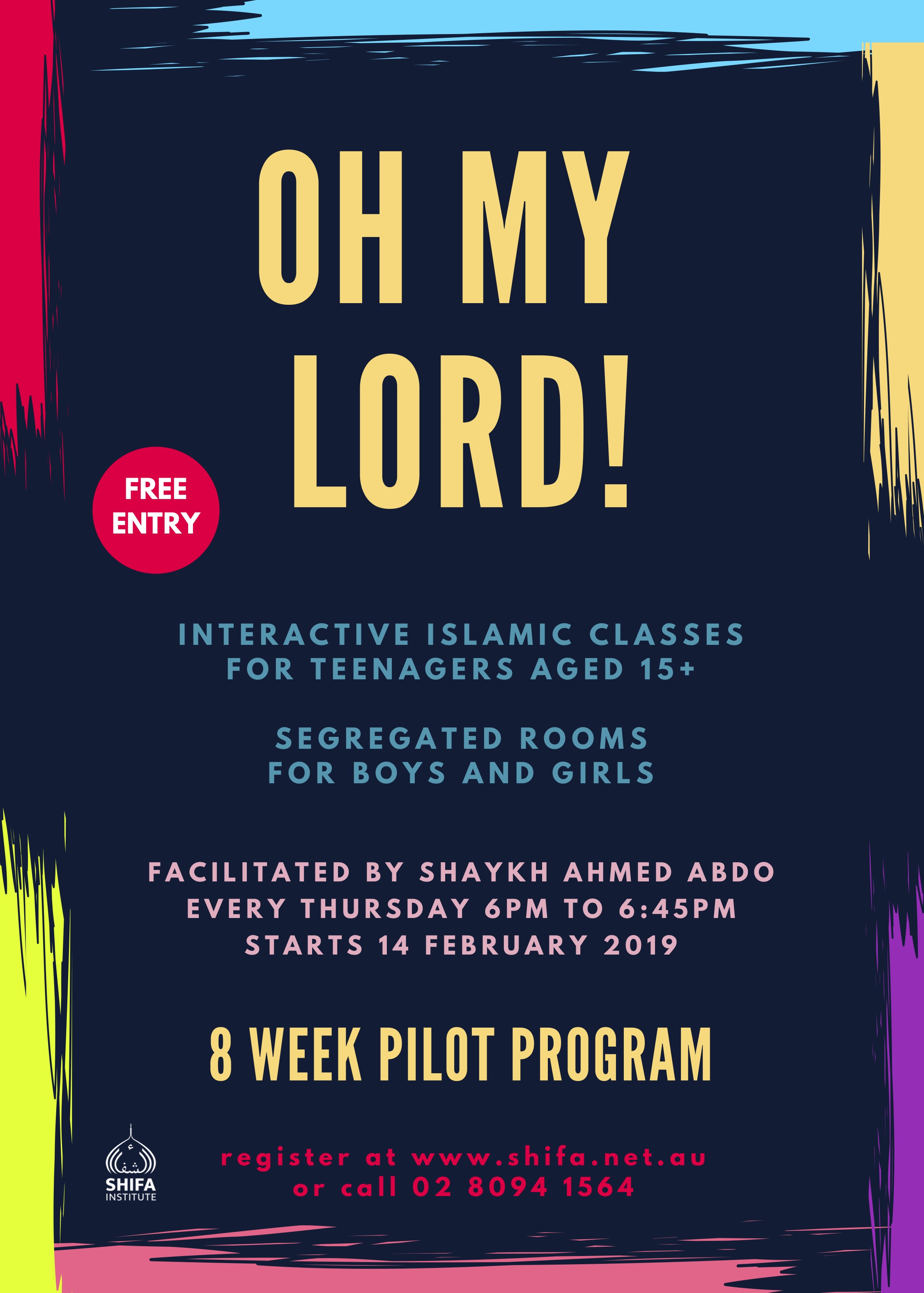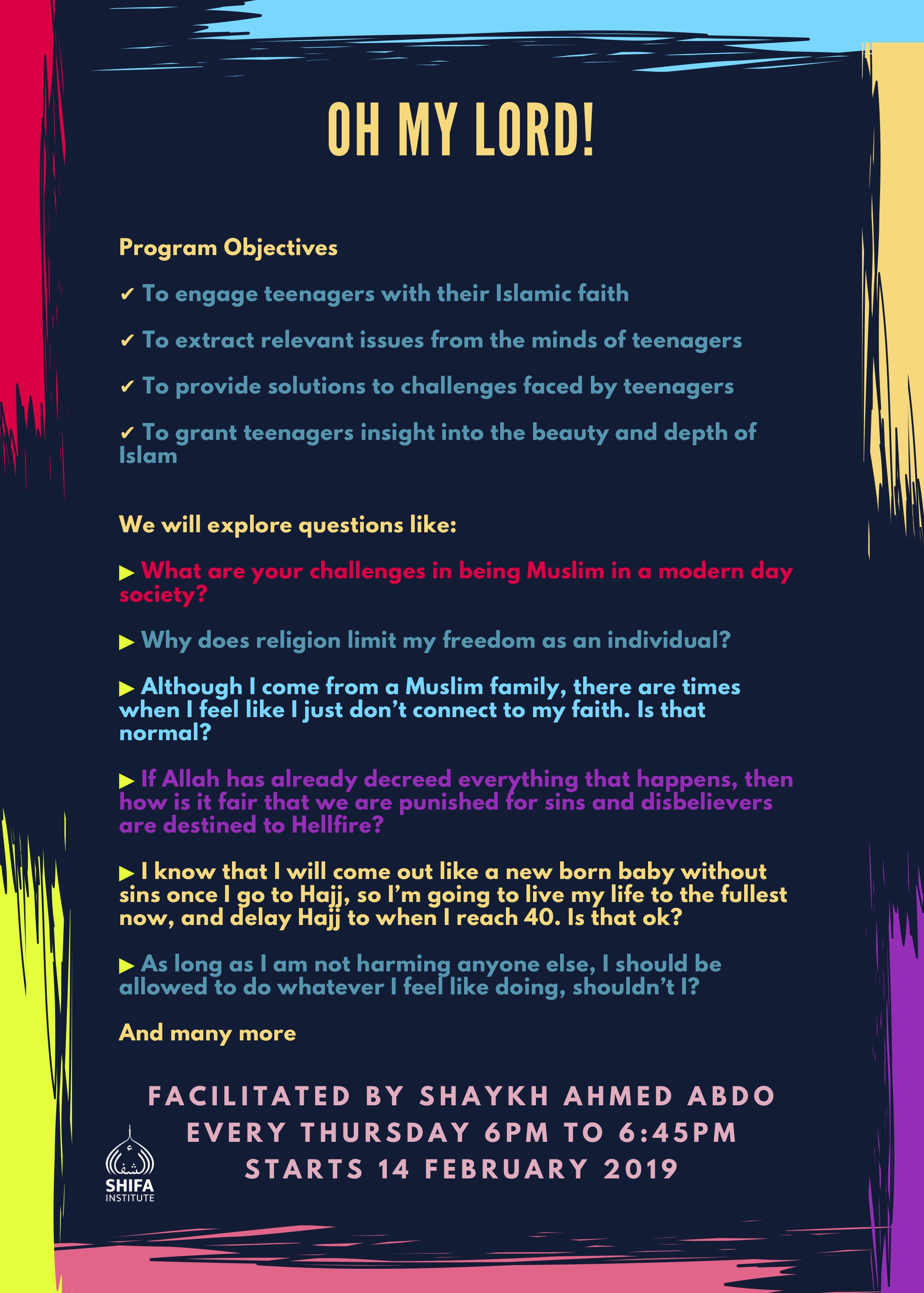 Program Objectives
✔︎ To engage teenagers with their Islamic faith
✔︎ To extract relevant issues from the minds of teenagers
✔︎ To provide solutions to challenges faced by teenagers
✔︎ To grant teenagers insight into the beauty and depth of Islam
Questions we will cover:
▶︎ What are your challenges in being Muslim in a modern day society?
▶︎ Why does religion limit my freedom as an individual?
▶︎ Although I come from a Muslim family, there are times when I feel like I just don't connect to my faith. Is that normal?
▶︎ If Allah has already decreed everything that happens, then how is it fair that we are punished for sins and disbelievers are destined to Hellfire?
▶︎ I know that I will come out like a new born baby without sins once I go to Hajj, so I'm going to live my life to the fullest now, and delay Hajj to when I reach 40. Is […]